Planning on surprising your sweetheart with something amazing this Valentine's Day? You can do that by using our list of perfect Valentine's Day earrings for her!
 Earrings are unquestionably the easiest piece of jewelry for a woman to wear. Finding the ideal pair of earrings for your partner, however, can be challenging given the wide variety of styles that are currently available. So, in order to assist you, here are 7 incredible pairs that are sure to impress bae. There is something here for every style and personality, whether she prefers elegant drop earrings or classic stud earrings.
 What are you waiting for? Check out our amazing list right away.
1. Blue Sapphire Stud Earrings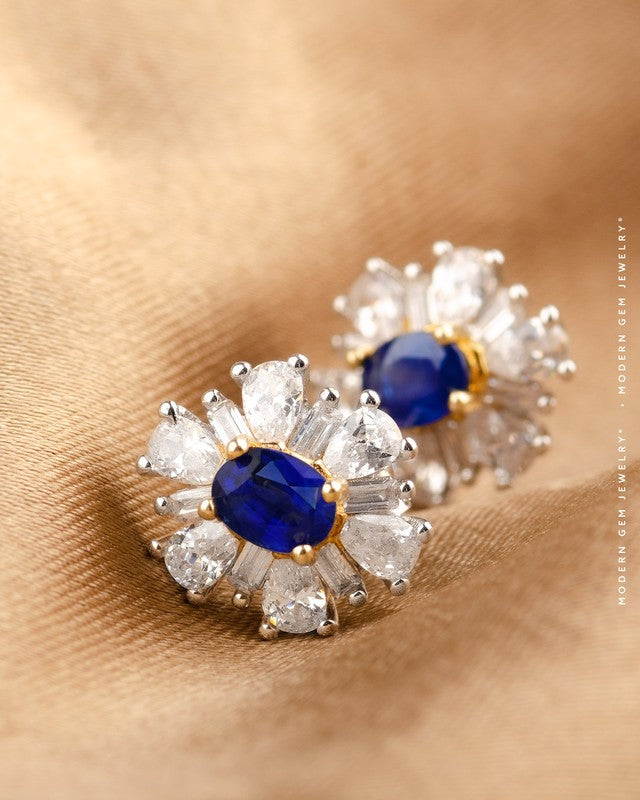 Looking for a pair of earrings that ticks all your boxes? We've found the perfect pair for you. This elegant pair of blue sapphire earrings depicts pure elegance and femininity. The center gems glitter among a stunning collection of handpicked diamonds. These sapphire studs will make an unforgettable Valentine's Day earrings gift for your girl. 
2. Round Diamond Halo Earrings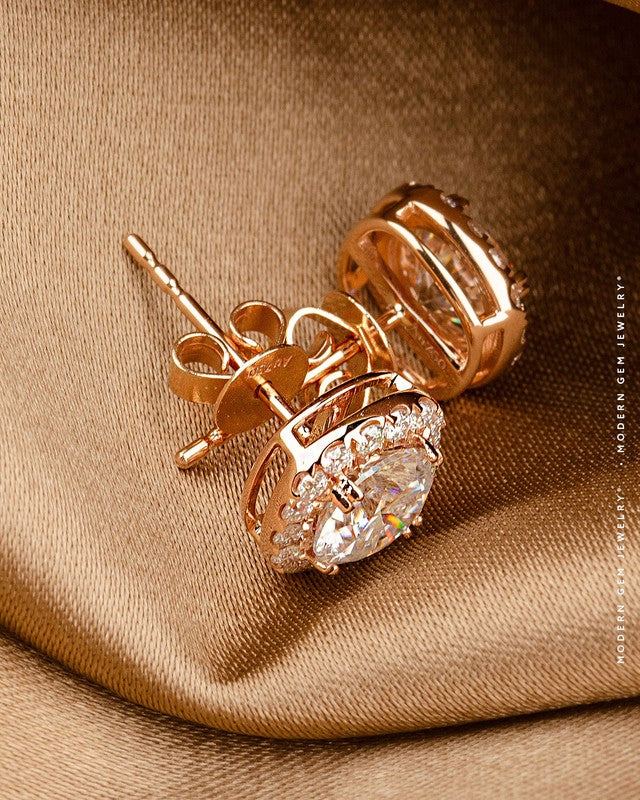 Wish your sweetheart a Happy Valentine's Day with these Valentine's halo earrings for her. She'll certainly treasure these round diamond halo earrings set in gleaming 18K Rose Gold. For a dash of sparkle, these earrings also come embellished with brilliant round diamonds. We won't say another word and just wait for you to add these stunners to your cart.
3. Tiara-Inspired Diamonds Hoop Earrings
Adorn your highness with a crown or tiara that represents her royalty. If your sweetheart happens to be a die-hard romantic, then you wouldn't find a gift better than these stunning hoop earrings. Handcrafted in 18K White Gold, these pairs have an approximate dimension of 14mm and glitter endlessly from the inside out. These earrings will certainly have a special place in her heart.
4. Oval Red Ruby Earrings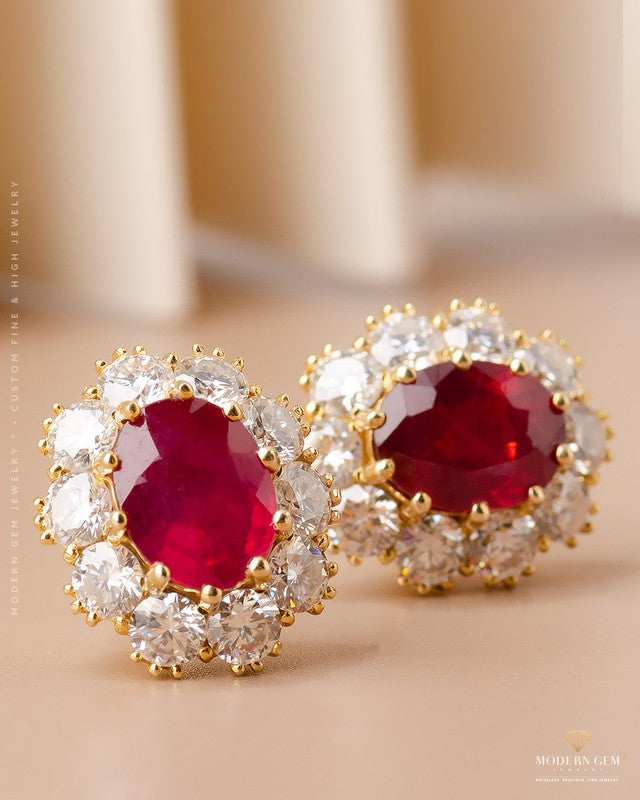 Something blue. Something sparkly. Something thoughtful. 
Looking for a pair of earrings that ticks all your boxes? We've found the perfect pair for you. Burst in color with these lovely Oval Red Ruby Earrings. 
5. Pear Shape Emerald Earrings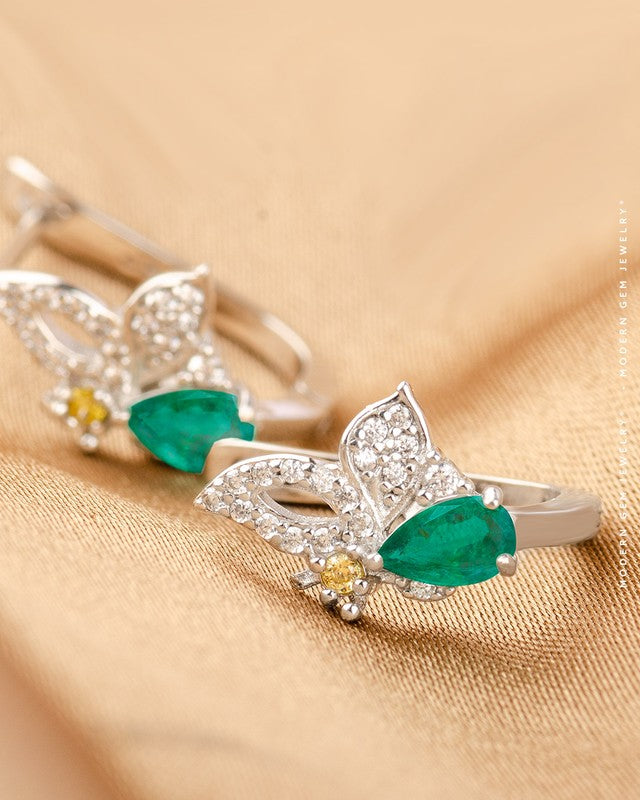 Wondering why these earrings for Valentine's Day are perfect for your partner? Simple and elegant. A dainty yet elegant everyday white Gold stud earrings are destined to be in every classic woman's Jewelry collection. This pair of emerald earrings is handcrafted in gleaming 18K White Gold, and the got to for every outfit.
6. Diamond Infinity Stud Earrings
Looking for something special and unique to give Bae? Then you should definitely add these infinity earrings to your shopping cart right now. In a striking contrast, these diamond infinity stud earrings are embellished with gold infinity loops. These stud earrings are a beautiful gesture of your undying devotion and will make your loved one feel like a million dollars.
7. Diamond Chain Link Earrings 
Have you always been impressed by your bae's exquisite taste? If yes, then surprise her with these stunning Valentine's earrings from Modern Gem Jewelry. Glow in the most elegan t of looks with these stunning classic and timeless chain link earrings. This pair will match any outfit, whether formal or informal. Make bae feel special with these exceptional chain link earrings.