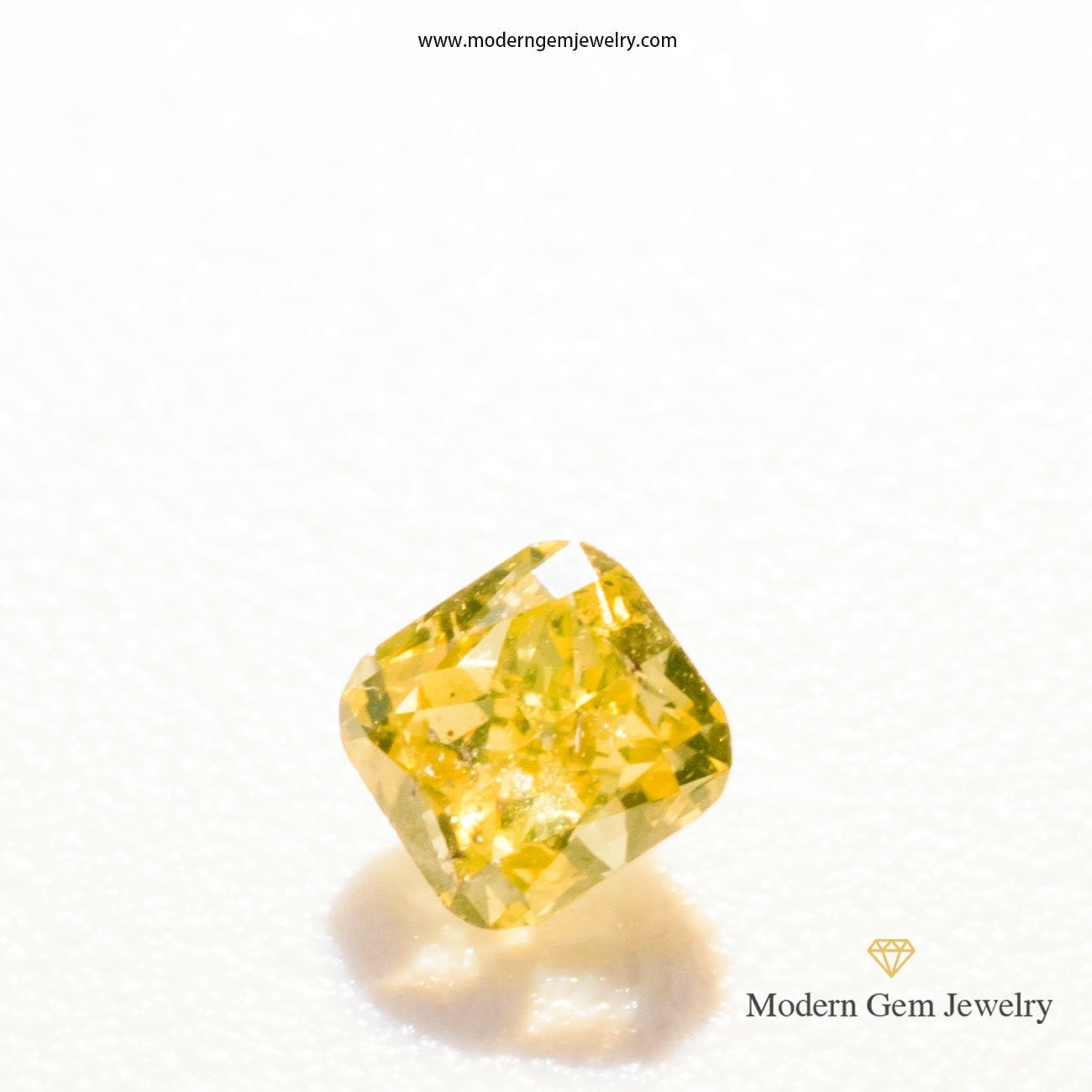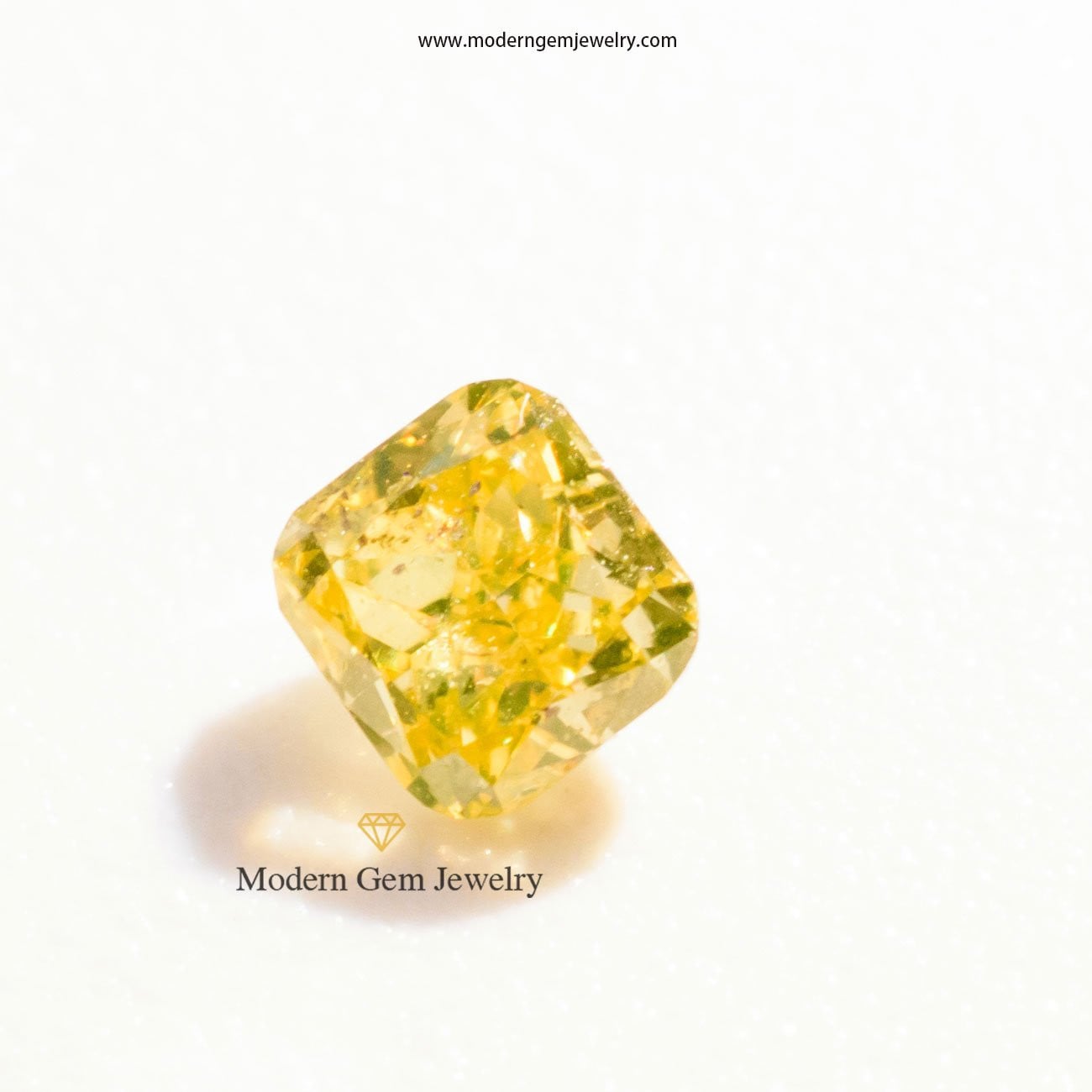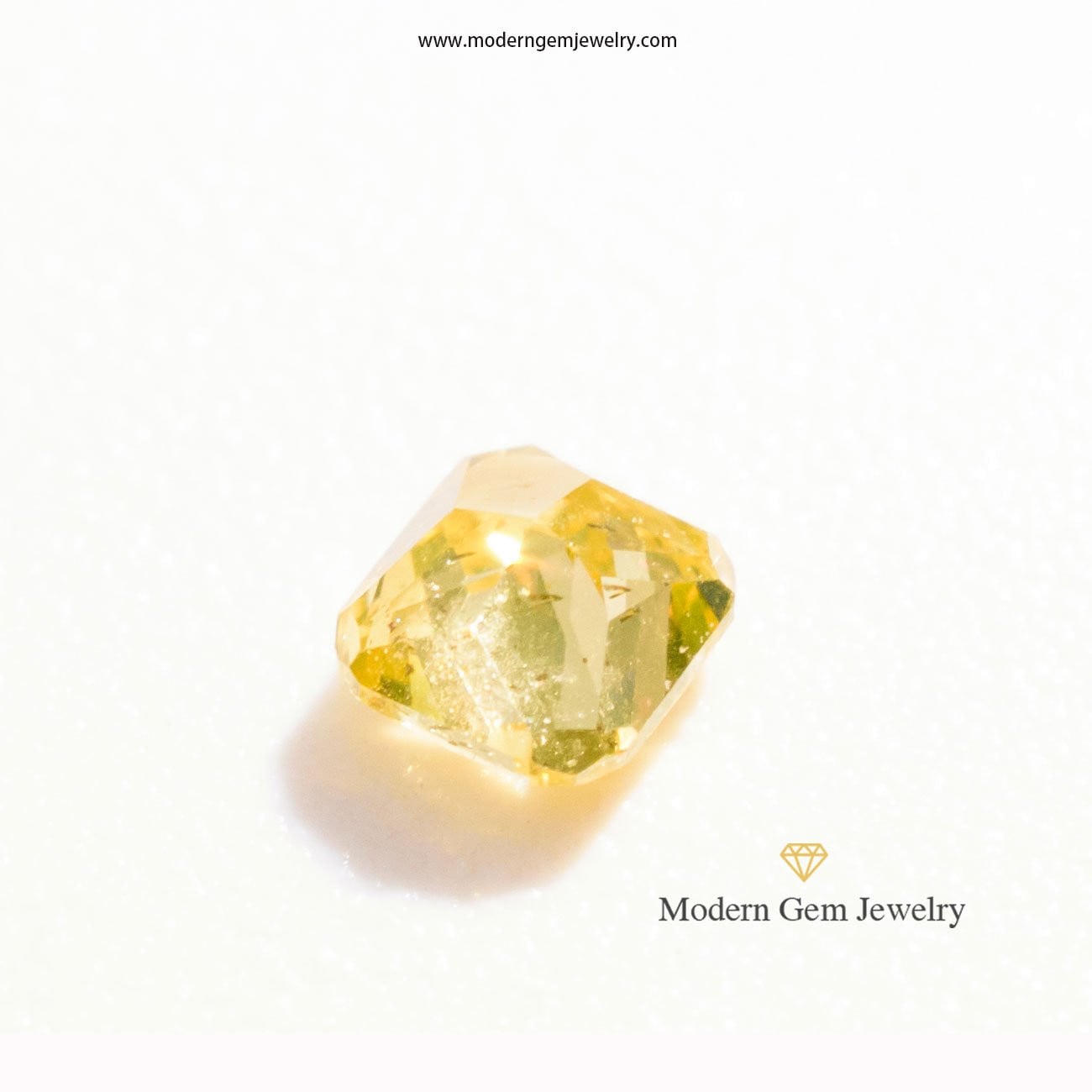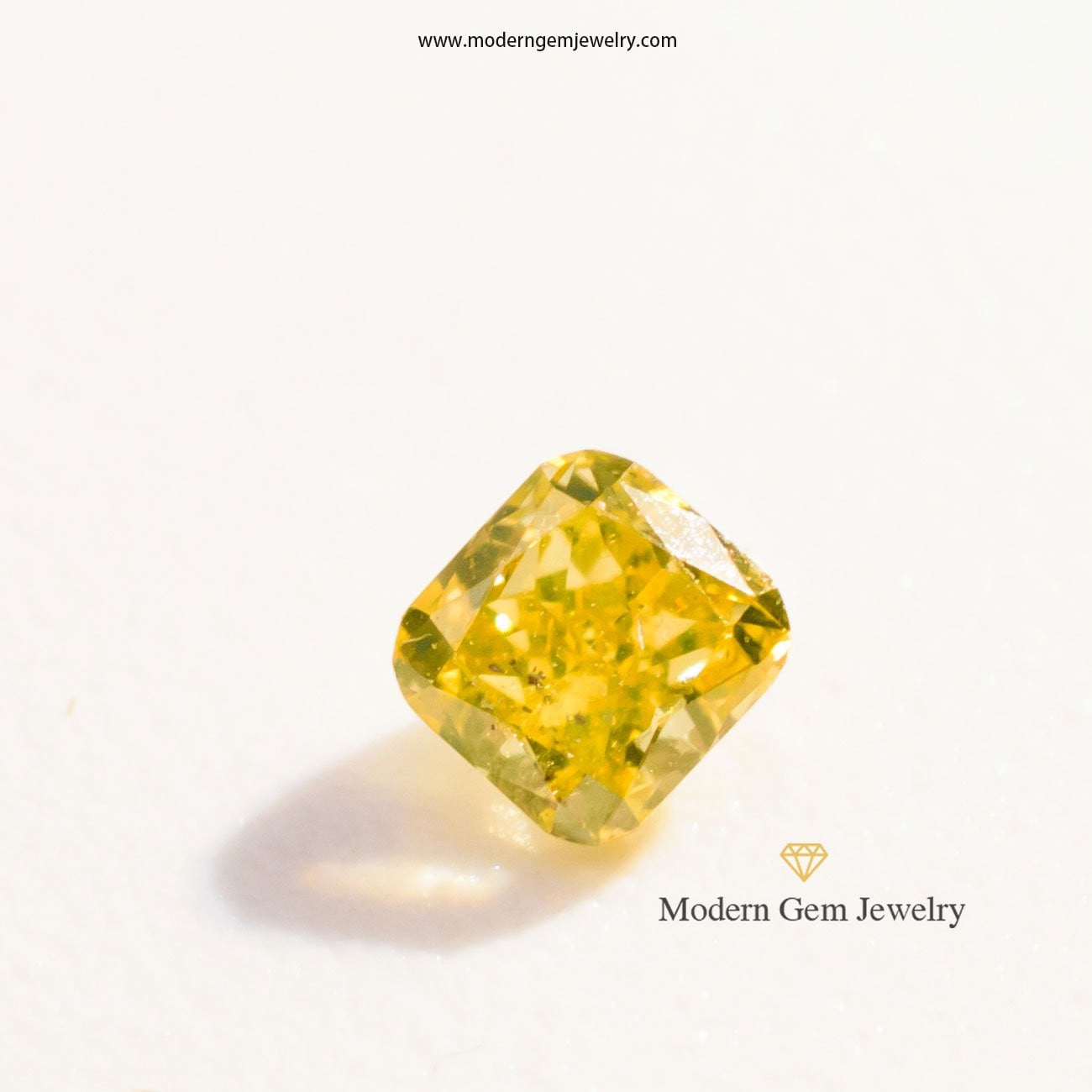 0.11 Carat Yellow Cushion Cut Natural Diamond Gemstone
Estimated Shipping Widget will be displayed here! (with custom color)
This exquisite gem boasts a brilliant yellow hue that radiates natural beauty and charm. With its cushion cut, this diamond gemstone sparkles with enchanting brilliance, making it an excellent choice for jewelry creations. Meticulously crafted, this natural yellow diamond gem is a symbol of timeless sophistication and luxury.
Please inquire about availability before checkout.
| | |
| --- | --- |
| Main Stone | Natural Diamonds |
| Gem Color | Yellow |
| Shape | Cushion |
| Clarity | SI |
| Polish | Excellent |
| Lustre | Excellent |
| Weight | 0.11 carat |
| Measurement | 2.6mm x 2.5mm |
| Certificate | MGJ |
• Kindly note that you must select your gemstone/diamond by millimetre dimension rather than carat weight. This is because a gem may vary in size and weight; hence, purchasing based only on carat weight might not be very accurate if you set this stone on your own. If the dimensions of a gem aren't stated in the product specification, please don't hesitate to reach an expert by hitting the chat button or contacting us via mail.
• Modern Gem Jewelry® specializes in made to order fine and high jewellery. If you want to design a piece with this gemstone, kindly reach our experts through chat or email (sales@moderngemjewelry.com).
• Most gemstones on our site do come with a Modern Gem Jewelry® certificate of authenticity. If you need a third-party lab report, please don't hesitate to reach our experts for an additional fee.
• Our website only has about 40% of our loose gemstones inventory. If you do have a specific request about a stone type, colour and shape. Please don't hesitate to consult our online experts for assistance.
FANCY COLOR DIAMONDS
Rare • Precious • Captivating
Coloured diamonds weren't familiar or available until 6th-century India; actually, a grading system for coloured diamonds only emerged in that era. Representatives of different ranks, statuses, levels were allowed only to adorn diamonds of a specific colour; hence diamonds served as a badge of position in the society. All this were part of ancient India's system of class structure.
Rulers, priests, and people of high status in the system were allowed to own diamonds that weren't colourless. Warriors and Land Lords were allowed to wear "Brown Diamonds that resembled the colour of the eye of the hare", Merchants were granted permission only to own Yellow Diamonds. Members of the lower levels in the society were assigned diamonds with the black or greyish colour. Whiles Kings, however, were free to choose diamonds of any colour they preferred.
Apart from the traditional colourless sparkling diamonds, diamonds come in various colours, such as Red(rarest), yellow, brown, blue, green, pink, and more. Colourless Natural Diamonds are classified on the scale from D - Z. At the end of this range is where coloured natural diamonds fall (i.e. X-Y-Z range). In this range of colours, diamonds begin to show traces of yellowish or brownish tones. This is the start of the Fancy Yellow Diamond and Fancy Brown Diamond Scale.
-Any diamond that has a strong presence of colour is known as a Fancy Coloured Diamond.
Fancy Coloured Natural Diamonds are much rarer compared to their white counterparts, highly sought after for their impeccable rich, beautiful, and sensational colours. They do fetch a premium price per carat weight due to high profile auctions, which is another factor in their immense awareness and cost.
NATURAL DIAMOND FACTS:
• Mineral: Diamond
• Colour: All Colours
• Refractive Index: 1.577 to 1.583
• Specific gravity: 2.42
• Mohs hardness: 10
BIRTHSTONE & ANNIVERSARIES:
Natural Diamonds are the birthstones for April Borns and the perfect gemstone for the 10th and 60th Anniversaires.
Fancy Natural Diamonds adds a glamourous twist to your memorable celebration.
THE PROCESS
Your Bespoke Journey - Crafting Perfection
Your journey with us goes beyond buying jewelry; it's about co-creating an extraordinary piece that reflects your style. Trust us to make this journey exceptional.
Expert Gemstone Selection
Our in-house artisan will present you with the top three gemstone options for your piece. The Choice is Yours.
Personalized Simulations
Receive a detailed simulation of your dream piece and make all the adjustments till it's perfect!
Artisan Craftsmanship
Our experts bring your design to life with the finest techniques. Handcrafting your piece, ensuring it's made to last.
Elegant Packaging
Your piece is carefully packaged for your moments. Insured and shipped to you wherever you are in the world.
LUXURY PACKAGING
Perfect For Every Moment
At Saratti, our dedication extends from your first click to the moment you unwrap your treasure. Handcrafted individually, reasonably priced, and designed for enduring wear.

Every parcel bears our hallmark SARATTI packaging. Our engagement rings are held in a deluxe ring box, enclosed in an exquisite case - the perfect accompaniment for your cherished proposal or momentous occasion. This case also keeps your GIA/IGI diamond and gemstone grading reports safe.

Unmounted gemstones discover their abode within a flawless diamond/gemstone case, guaranteeing their safety and timeless beauty.