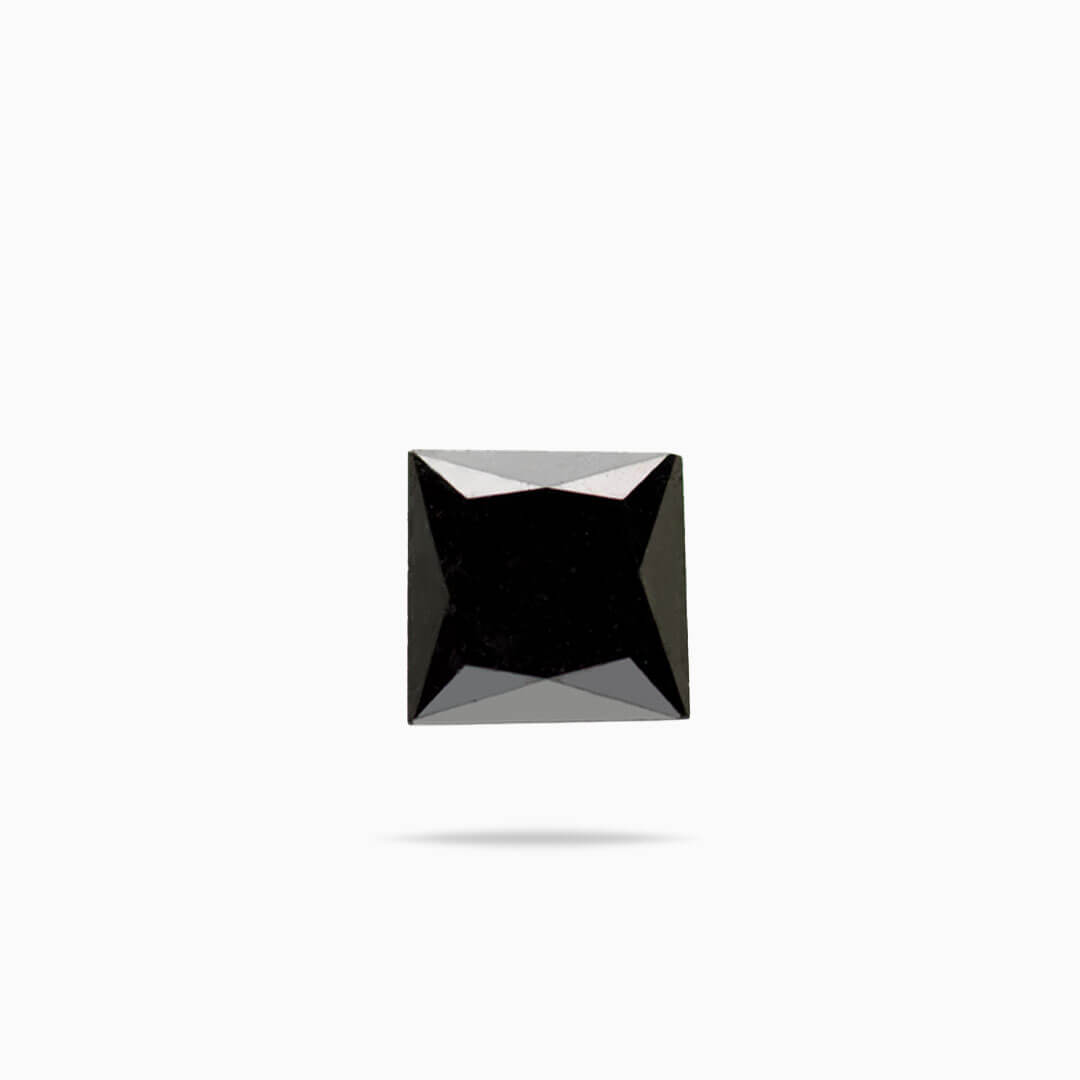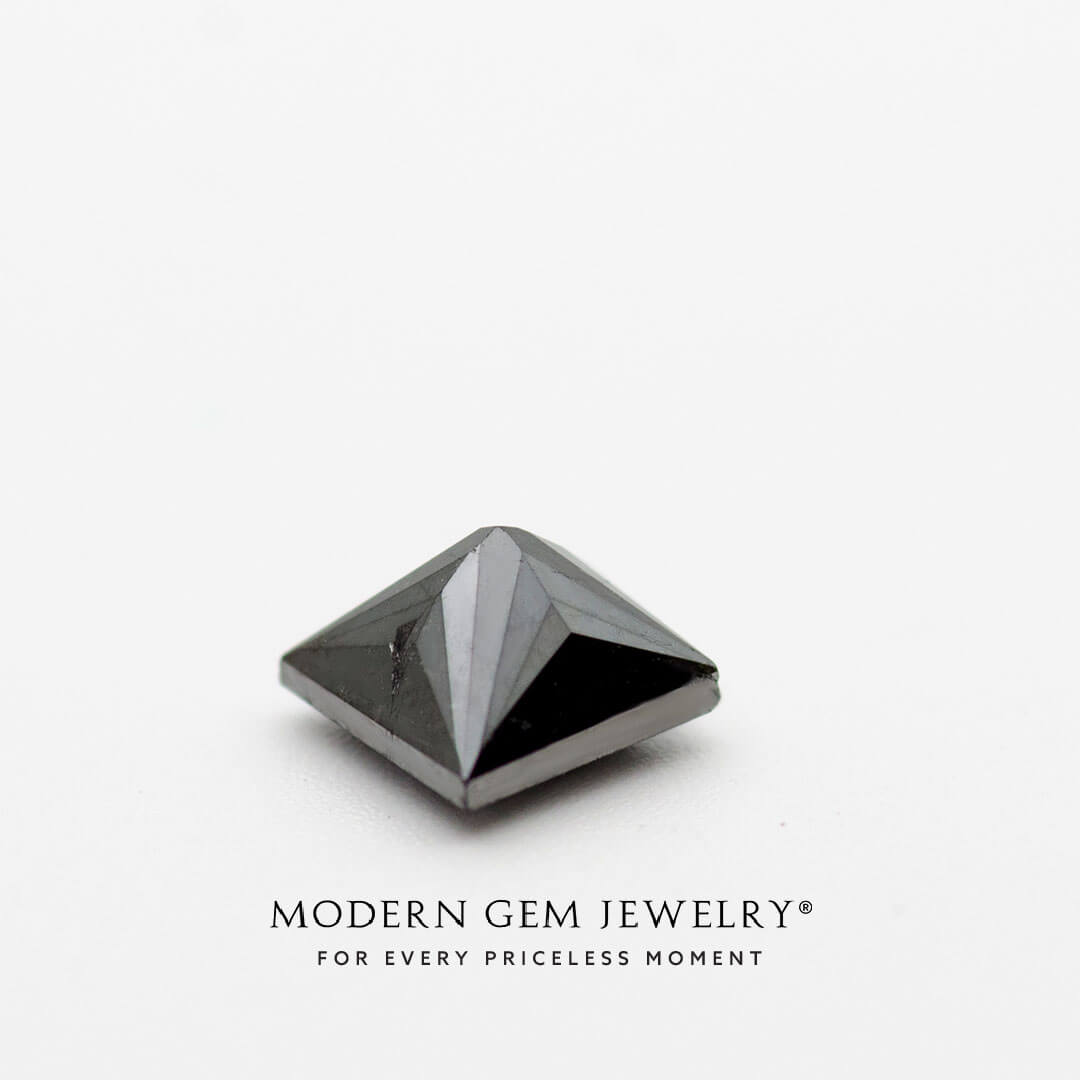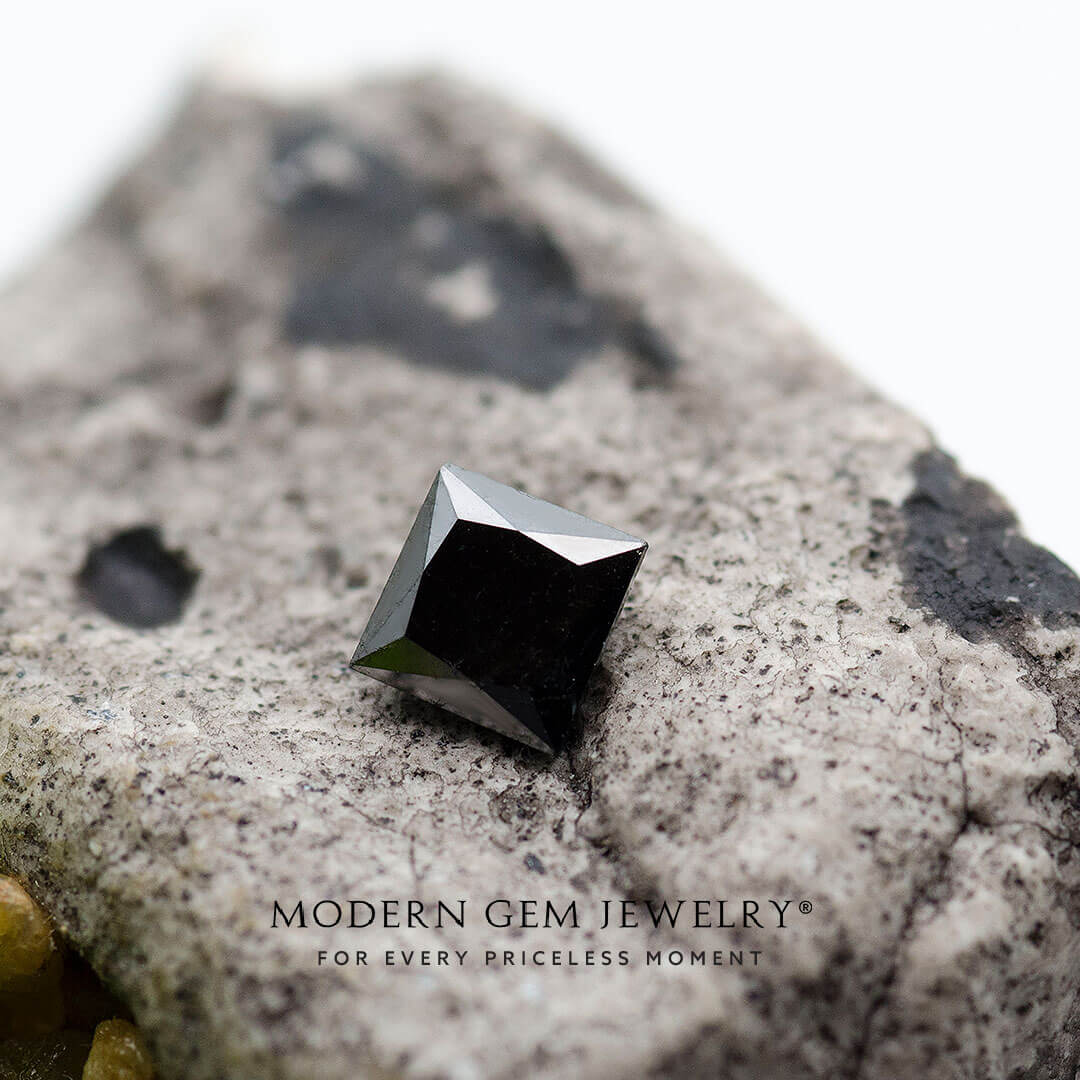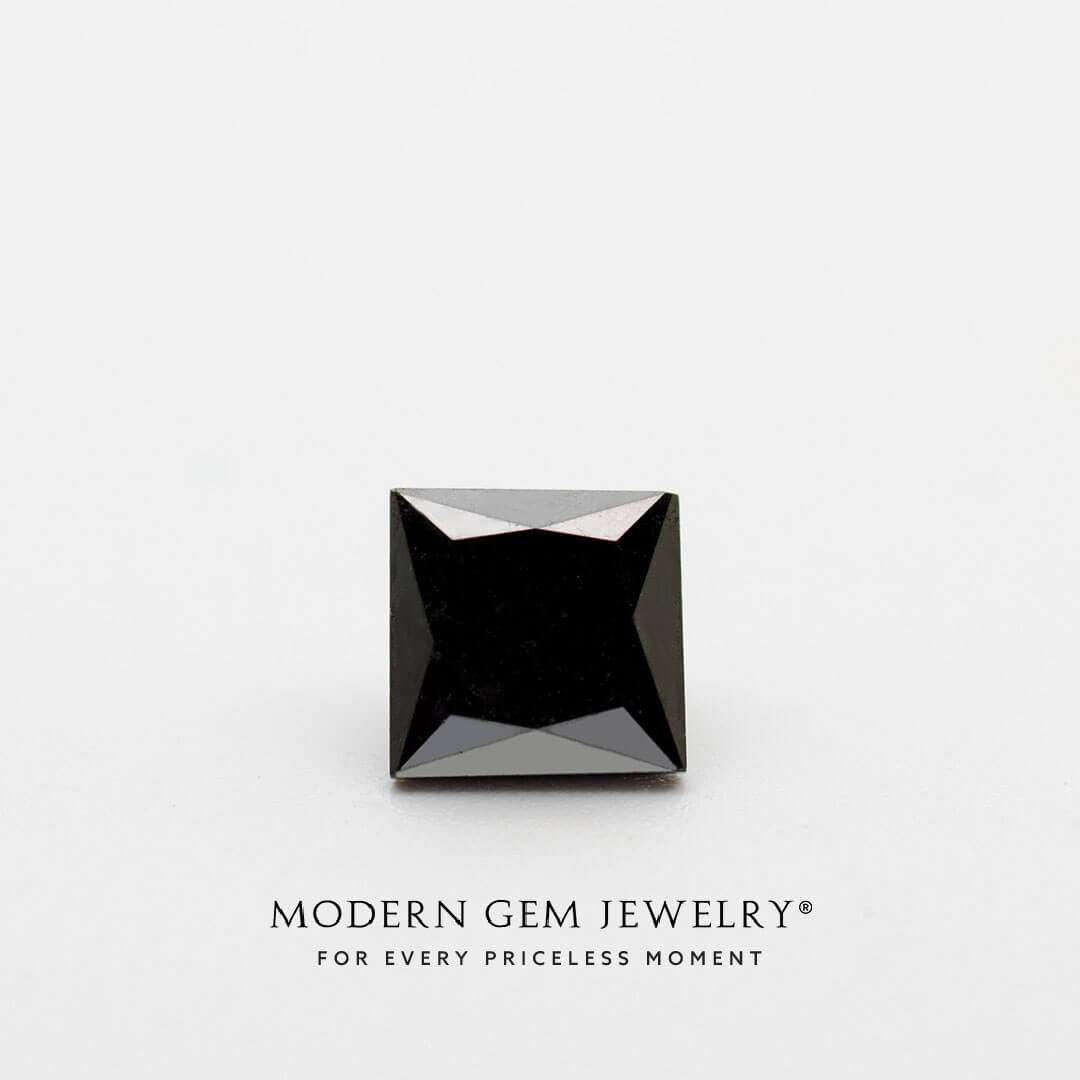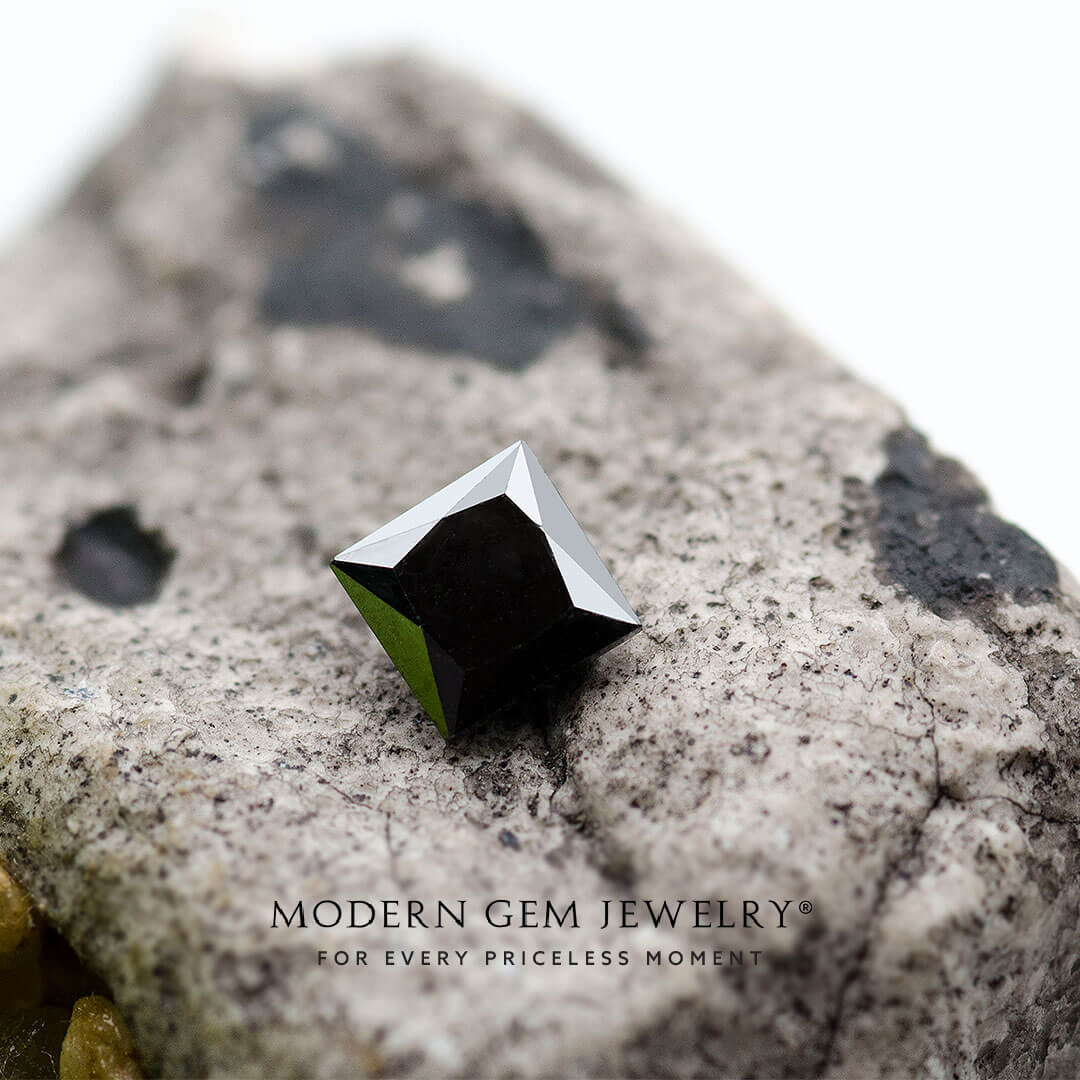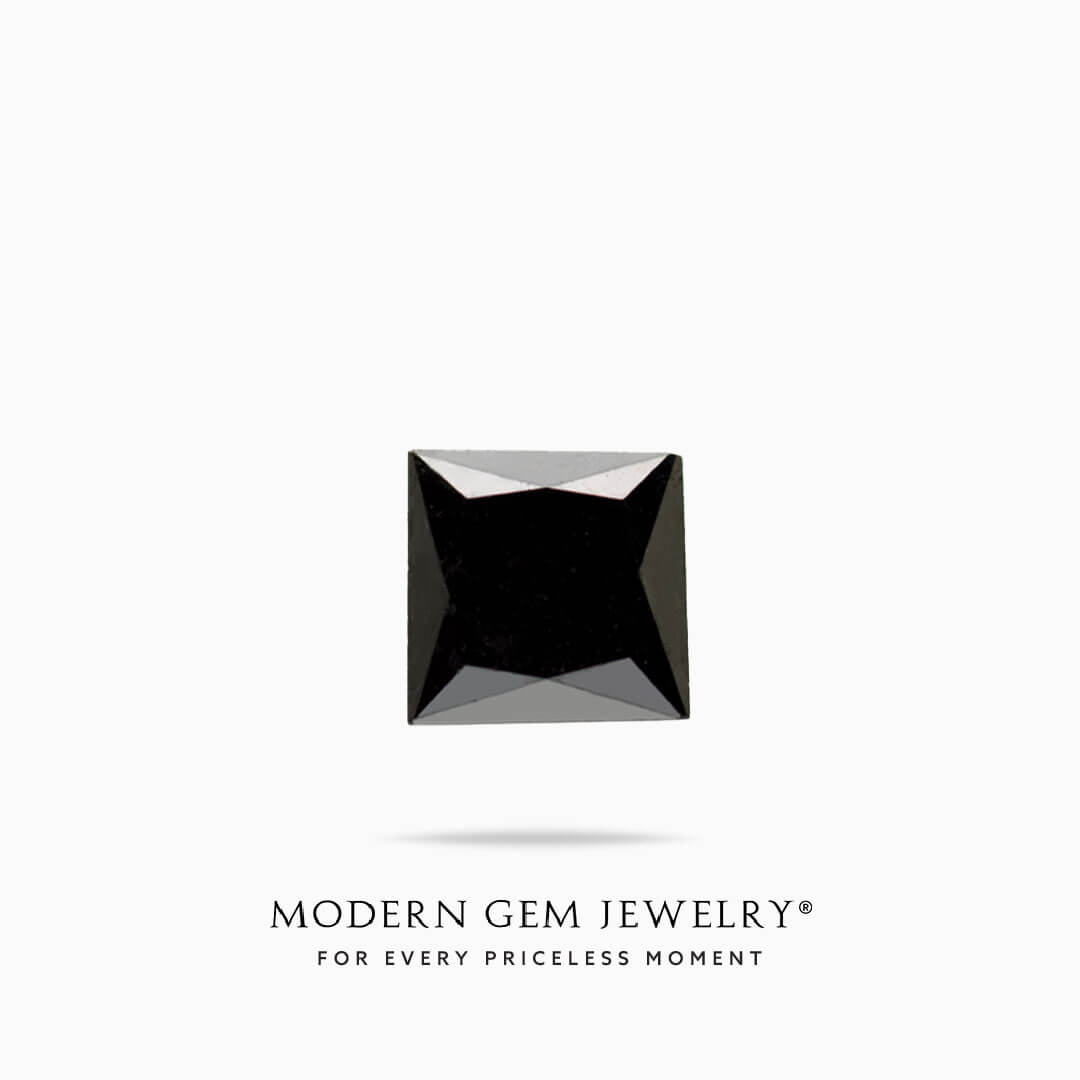 1.74 carats Black Diamond Loose Gemstone
Estimated Shipping Widget will be displayed here! (with custom color)
This stunning black natural diamond stone has a weight of 1.74 carats and a beautiful princess cut that enhances its natural sparkle. The diamond is ethically sourced and has not been treated or enhanced in any way, ensuring that its beauty is entirely natural.

The black color of this diamond is caused by the presence of graphite inclusions and is completely natural. The diamond has an opaque clarity rating, which means that it does not allow light to pass through it. This unique and rare diamond is perfect for creating statement jewelry pieces or adding to any diamond collection.

Whether you're looking to create a unique engagement ring or add a touch of elegance to your jewelry collection, this princess cut black natural diamond stone is an excellent choice. 
Please inquire about availability before checkout.
| | |
| --- | --- |
| Gemstone Stone Type: | Natural Diamond |
| Gemstone Color: | Black |
| Gemstone Weight: | 1.74 carats |
| Gemstone Cut: | Princess Cut / Square Shape |
| Gemstone Dimension | 6.4mm x 6.4mm |
| | |
Black diamonds, also known as carbonado, are a unique and mysterious gemstone that has grown in popularity recently. They are different from traditional white diamonds in that they are opaque, meaning they do not transmit light like a transparent or translucent gemstone.
One of the most striking features of black diamonds is their color. Unlike other colored diamonds, which get their color from impurities or chemical defects in the crystal lattice, black diamonds get their color from many inclusions and graphite within the diamond.
The inclusions and graphite create a unique texture within the diamond, ranging from a matte black to a sparkling, almost metallic-like appearance. Some black diamonds even have hints of other colors, such as brown or gray, which can create a beautiful contrast with the black.
Another aspect of the beauty of black diamonds is their rarity. While traditional white diamonds are mined in abundance, black diamonds are much rarer and can be difficult to find. This makes them a unique and special choice for those looking for a gemstone that stands out.
Black diamonds are also incredibly versatile and can be used in various jewelry designs. They can be paired with other diamonds or colored gemstones or set in various metals, such as white gold or platinum, to create a stunning contrast.
In short, black diamonds offer a unique and striking beauty that distinguishes them from other gemstones. Their rarity, color, and versatility make them a popular choice for those looking for a truly one-of-a-kind piece of jewelry.
• Kindly note that you must select your gemstone/diamond by millimetre dimension rather than carat weight. This is because a gem may vary in size and weight; hence, purchasing based only on carat weight might not be very accurate if you set this stone on your own. If the dimensions of a gem aren't stated in the product specification, please don't hesitate to reach an expert by hitting the chat button or contacting us via mail.
• Modern Gem Jewelry® specializes in made to order fine and high jewellery. If you want to design a piece with this gemstone, kindly reach our experts through chat or email (sales@moderngemjewelry.com).
• Most gemstones on our site do come with a Modern Gem Jewelry® certificate of authenticity. If you need a third-party lab report, please don't hesitate to reach our experts for an additional fee.
• Our website only has about 40% of our loose gemstones inventory. If you do have a specific request about a stone type, colour and shape. Please don't hesitate to consult our online experts for assistance.
THE PROCESS
Your Bespoke Journey - Crafting Perfection
Your journey with us goes beyond buying jewelry; it's about co-creating an extraordinary piece that reflects your style. Trust us to make this journey exceptional.
Expert Gemstone Selection
Our in-house artisan will present you with the top three gemstone options for your piece. The Choice is Yours.
Personalized Simulations
Receive a detailed simulation of your dream piece and make all the adjustments till it's perfect!
Artisan Craftsmanship
Our experts bring your design to life with the finest techniques. Handcrafting your piece, ensuring it's made to last.
Elegant Packaging
Your piece is carefully packaged for your moments. Insured and shipped to you wherever you are in the world.
LUXURY PACKAGING
Perfect For Every Moment
At Saratti, our dedication extends from your first click to the moment you unwrap your treasure. Handcrafted individually, reasonably priced, and designed for enduring wear.

Every parcel bears our hallmark SARATTI packaging. Our engagement rings are held in a deluxe ring box, enclosed in an exquisite case - the perfect accompaniment for your cherished proposal or momentous occasion. This case also keeps your GIA/IGI diamond and gemstone grading reports safe.

Unmounted gemstones discover their abode within a flawless diamond/gemstone case, guaranteeing their safety and timeless beauty.