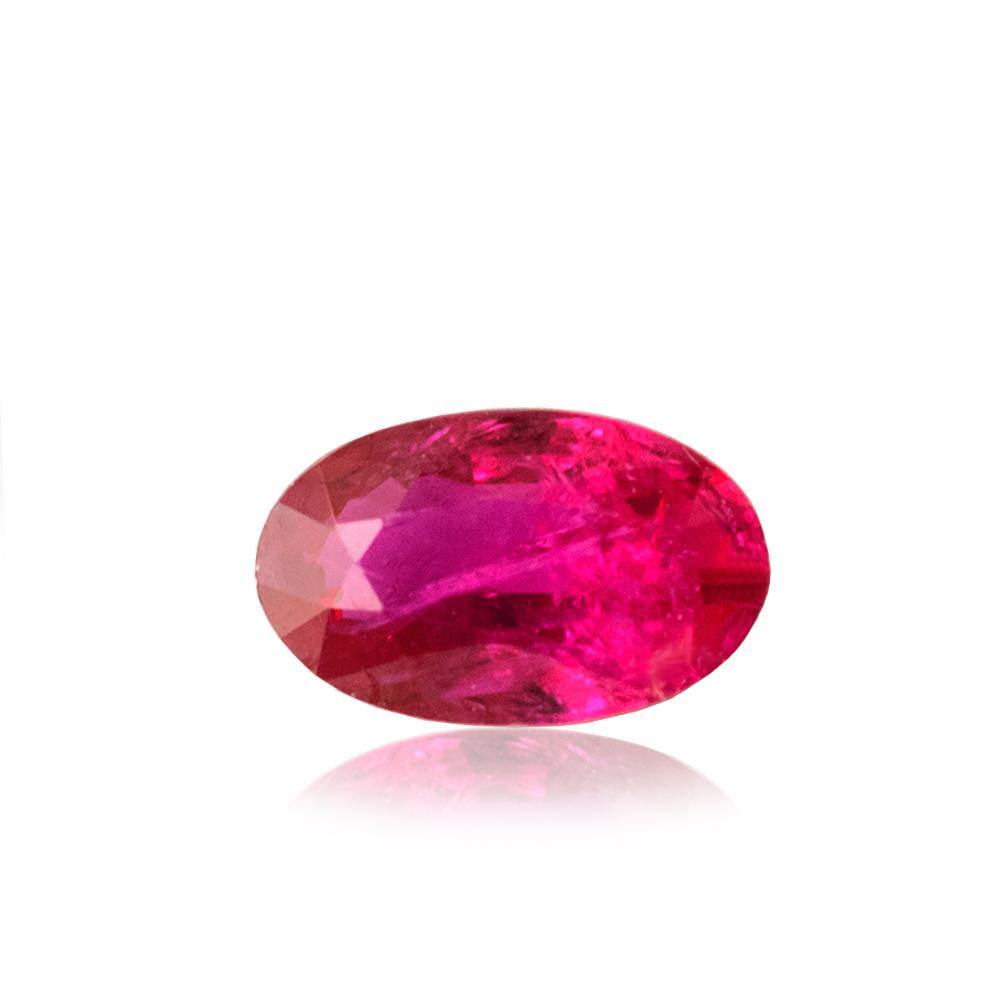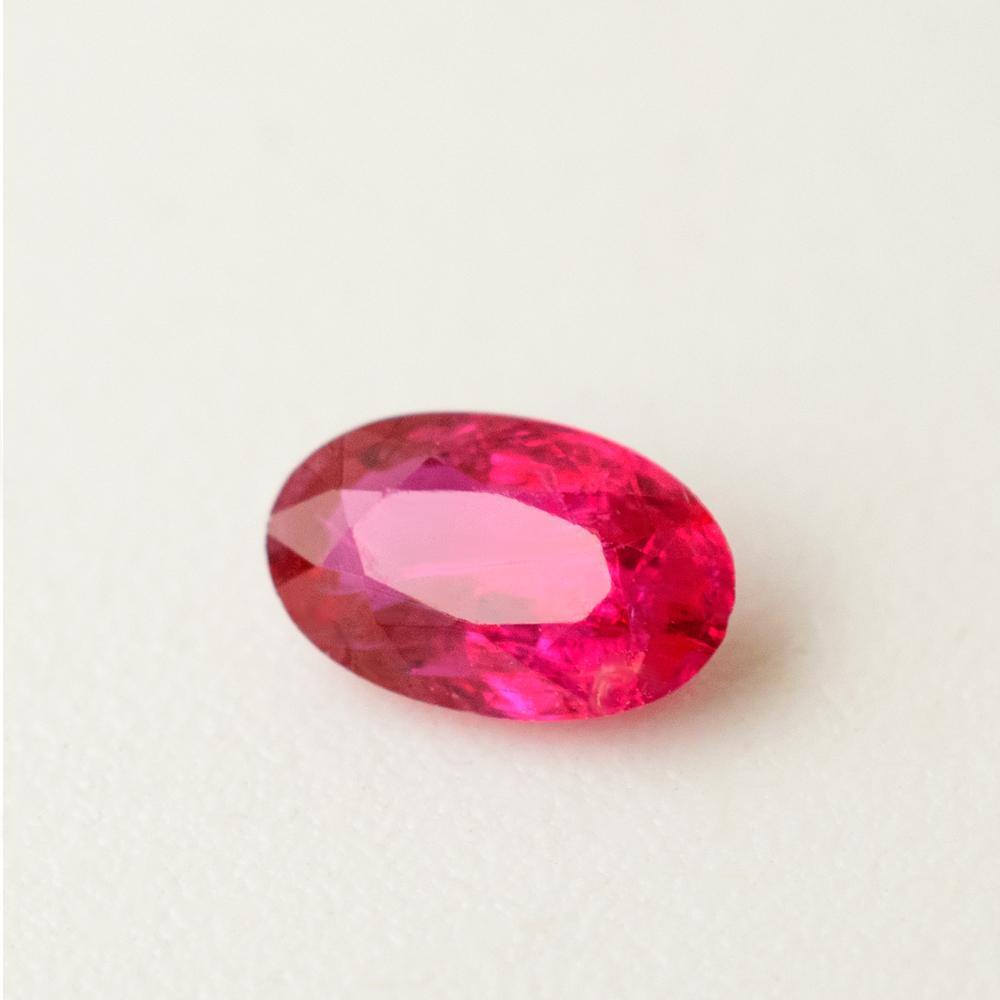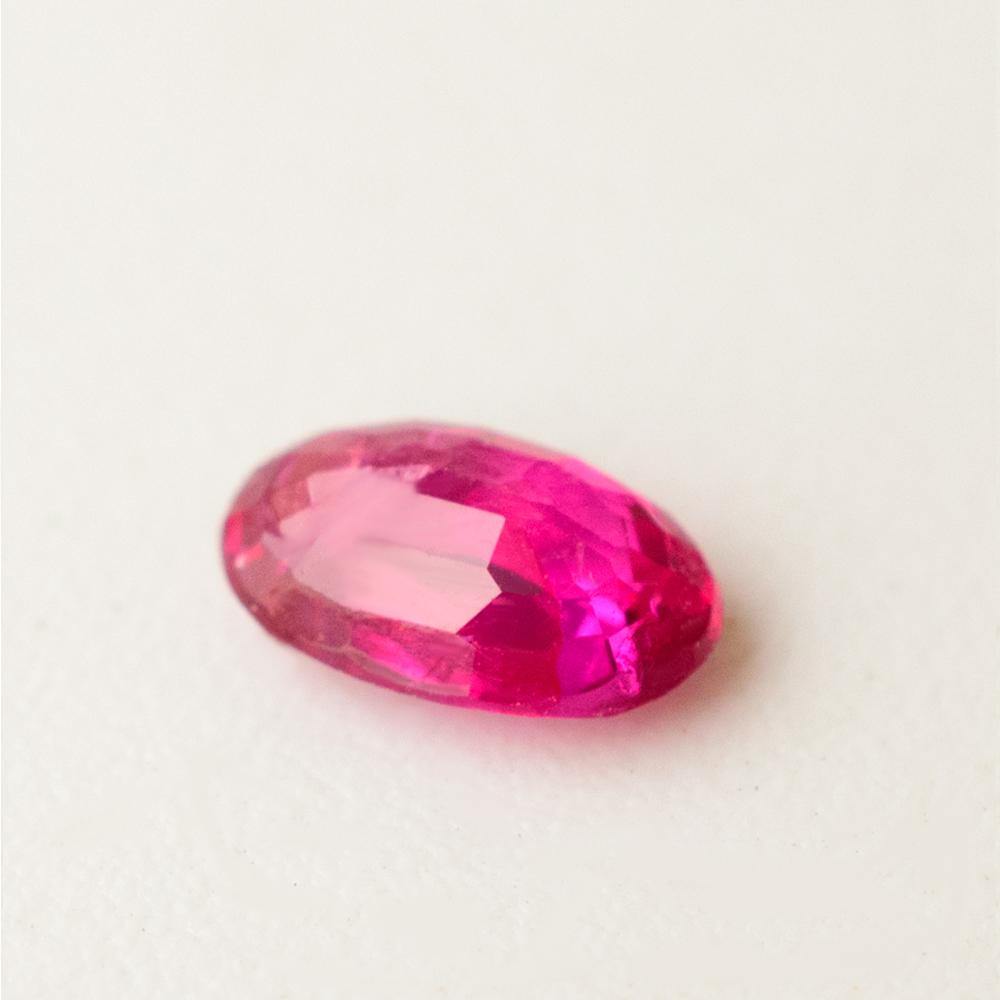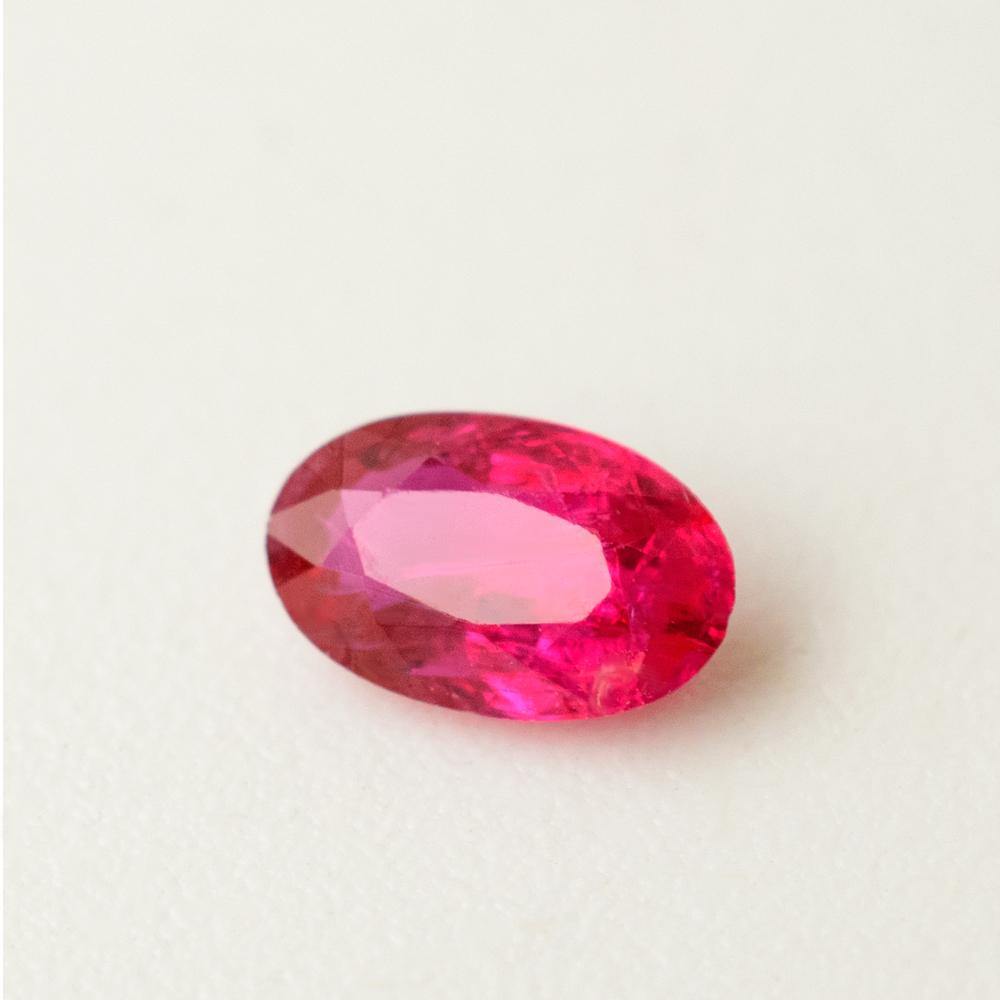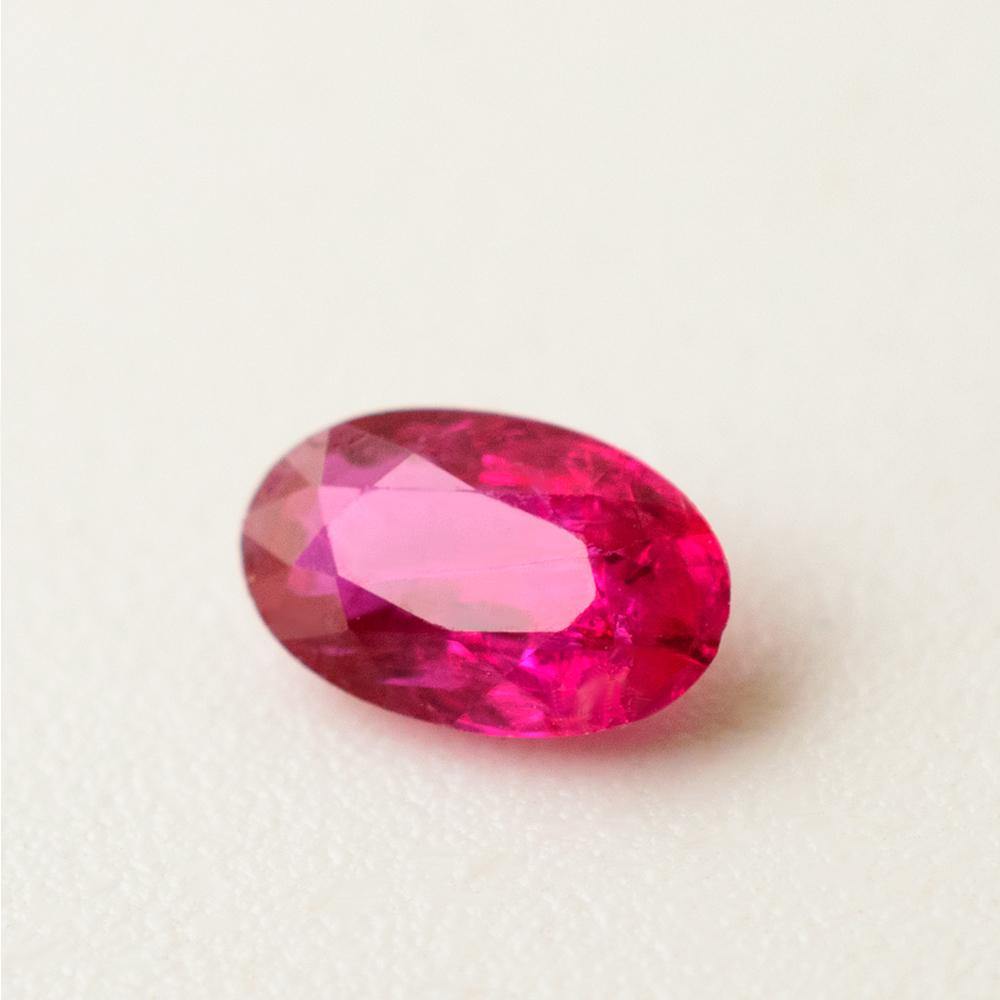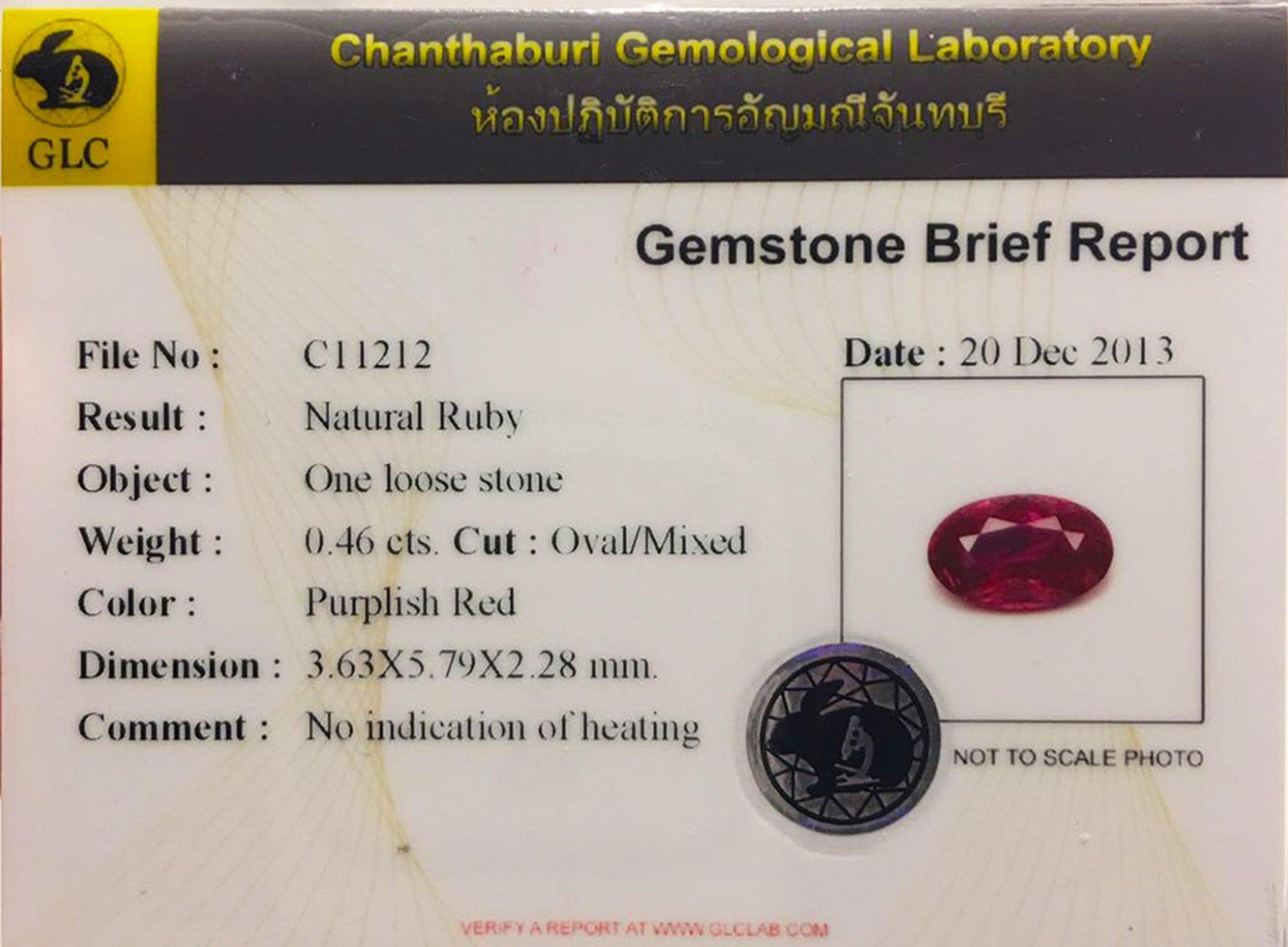 0.46 Carat Oval Purplish Red Ruby Gemstone
Estimated Shipping Widget will be displayed here! (with custom color)
Discover the allure of our 0.46 Carat Oval Purplish Red Ruby Gemstone. This exquisite gem boasts a captivating oval shape in a delightful purplish-red hue. Expertly crafted with meticulous attention to detail, this ruby exudes elegance and allure, allowing you to create unique and captivating designs. Embrace the timeless charm of this oval purplish-red ruby and elevate your style with a touch of opulence.
Please inquire about availability before checkout.
| | |
| --- | --- |
| Gemstone Stone Type: | Natural Ruby Gemstone |
| Gemstone Color: | Purplish Red |
| Gemstone Weight: | 0.46 Carats |
| Gemstone Dimension | 3.63mm x 5.79mm |
| | |
| | |
| | |
| | 1 |
| | RB247 |
| | |
KING OF ALL GEMS - RATNARAJ
A gemstone praised and loved for its impeccable durability, lustre and vibrant colour. Ruby was discovered 2000 years; this mesmerizing coloured gemstone has been part of the likes of some of the worlds most majestic legends. A lucky charm for many, ancient Kings of India believed ruby symbolized status, power and glory. One could always find precious rubies embedded in the crowns and swords of Royals during that time.
One of the most valuable variances of the Corundum mineral is the Ruby gemstone (this mineral produces both rubies and sapphires). All reddish corundum is called ruby, and any other colour generated by this mineral is called sapphires(Blue, Yellow, Orange, etc.). Ruby's colour seamlessly picks up where pink sapphires stop. Only darker red corundum is called Ruby, but the distinction between ruby and pink sapphires is always a matter of opinion. Ruby's colour has always been associated with passion, love, and fury, mostly linked with objects of desire and power.
Ruby is one of the hardest 'coloured' gemstones just right after a diamond, and indeed a very sought after gemstone in today's market. Ruby's name came from the Latin word "ruber", which translates into modern-day English as red. It is often found in various reddish tones, ranging from darkish red to pigeon blood red and pinkish red. Ruby obtains its reddish colour due to traces of chromium present in its composition. The strength of red colour in a ruby depends on the amount of chromium present. Also, the intensity of chromium can cause more fluorescence in the gemstone, giving the stone a more lively appearance.
Ruby is highly regarded and arguably one of the most important gemstones in the coloured stone market today and does command a high price per carat depending on the quality of the gem.
Like all gemstones, there is a source, and for a century of years, the most illustrious rubies come from Burma, present-day Myanmar, the Himalayas, north Vietnam. Additional large deposits include Mozambique, Thailand, India, Afghanistan, Brazil, Colombia, and Tanzania produce fine rubies.
RUBY FACTS:
• Mineral: Corundum
• Colour: Dark red to pinkish-red
• Refractive Index: 1.762 to 1.770
• Specific gravity: 1.762 to 1.770
• Moh hardness: 9
BIRTHSTONE & ANNIVERSARIES:
Ruby is the birthstone for July borns.
The July birthstone is also the gemstone for the 15th and 40th anniversaries.
• Kindly note that you must select your gemstone/diamond by millimetre dimension rather than carat weight. This is because a gem may vary in size and weight; hence, purchasing based only on carat weight might not be very accurate if you set this stone on your own. If the dimensions of a gem aren't stated in the product specification, please don't hesitate to reach an expert by hitting the chat button or contacting us via mail.
• Modern Gem Jewelry® specializes in made to order fine and high jewellery. If you want to design a piece with this gemstone, kindly reach our experts through chat or email (sales@moderngemjewelry.com).
• Most gemstones on our site do come with a Modern Gem Jewelry® certificate of authenticity. If you need a third-party lab report, please don't hesitate to reach our experts for an additional fee.
• Our website only has about 40% of our loose gemstones inventory. If you do have a specific request about a stone type, colour and shape. Please don't hesitate to consult our online experts for assistance.
THE PROCESS
Your Bespoke Journey - Crafting Perfection
Your journey with us goes beyond buying jewelry; it's about co-creating an extraordinary piece that reflects your style. Trust us to make this journey exceptional.
Expert Gemstone Selection
Our in-house artisan will present you with the top three gemstone options for your piece. The Choice is Yours.
Personalized Simulations
Receive a detailed simulation of your dream piece and make all the adjustments till it's perfect!
Artisan Craftsmanship
Our experts bring your design to life with the finest techniques. Handcrafting your piece, ensuring it's made to last.
Elegant Packaging
Your piece is carefully packaged for your moments. Insured and shipped to you wherever you are in the world.
LUXURY PACKAGING
Perfect For Every Moment
At Saratti, our dedication extends from your first click to the moment you unwrap your treasure. Handcrafted individually, reasonably priced, and designed for enduring wear.

Every parcel bears our hallmark SARATTI packaging. Our engagement rings are held in a deluxe ring box, enclosed in an exquisite case - the perfect accompaniment for your cherished proposal or momentous occasion. This case also keeps your GIA/IGI diamond and gemstone grading reports safe.

Unmounted gemstones discover their abode within a flawless diamond/gemstone case, guaranteeing their safety and timeless beauty.